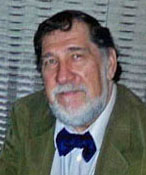 Arizona Homeowners
Legal Information Services
I AM NO LONGER ACCEPTING CALLS/EMAILS FOR ASSISTANCE WITH YOUR HOA PROBLEM.
You must find assistance elsewhere. Contact your legislator and tell him that there is no one to help you.
If you have been told that your are in violation by your HOA, you have certain legal rights. See AZ Revised Statutes 33-1803(C) - (E) and 33-1242(B) -(D) for condos. In short, you must have received a notice and opportunity to be heard. Upon sending the HOA a certifed letter for info, the HOA cannot take any action until they provide you with that information. You may appeal any alleged violation to the state agency, DFBLS. However, the fines will continue while you protest. And, there are no punishments against HOA board violations sufficient to serve as a detriment to continued violations.
Visit my index of Commentaries and get to understand the status of planned communities and homeowners associations in today's world, before you undertake any legal actions or offer new legislation. Understand that, in my 13 years as a homeowner rights activist, there's no one to help you; you must spend your time and money and go to court or OAH in order to get the HOA to obey the laws and governing documents.

Except for those cases involving a "black-letter" violation (a violation of an explicitly stated covenant, bylaw or statute), the laws and case history are, for the most part, in support of the status quo and loss of homeowner rights.
The HOA Warrior defending homeowners against associations,
wrote The Arizona Republic .
George K. Staropoli
Updated August 30, 2013

Search Internet for more information.

Legal Disclaimer: The information contained in this blog does not constitute legal advice. We try to provide quality information, but we make no claims, promises or guarantees about the accuracy, completeness, or adequacy of the information. Nothing provided herein should be used as a substitute for the advice of competent counsel. Comments in this blog represents the views of an HOA advocate who is not a lawyer nor is employed by an a lawyer. All communications will be kept confidential, but is not protected by attorney-client privilege and can be subpoenaed by the courts.
---
VISITOR: